Travel credit cards can offer upfront incentives and ongoing rewards and benefits that can help you save money on your next vacation – or even score mostly free travel. And how to do that? Read on.
Best Travel Rewards Credit Cards To Use
So one of the best credit cards to use is Chase:
Sapphire
Sapphire Reserve,
Sapphire Preferred
Sapphire Freedom,
Freedom Unlimited.
Chase uses what's called unlimited rewards points. So You, as a consumer have to understand the difference between cash and rewards. Chase, unlike many of the credit card companies, you could redeem and convert these rewards points into cash, which you can use to travel for free or even get a good benefits from airlines or hotels.
Chase has what's called a 5/24 rule, which means you cannot apply for more than 4 to 5 credit cards within a 24 months period. If you have 4 to 5 heart inquiries for application for Chase or American Express, or you applied for Discover or Capital One. You don't qualify. So make sure that you don't exceed 5 inquiries within 24 months. If you have inquiries, heart inquiries, credit repair companies can remove it for you, they have a way to do that. But try your best to meet that criteria.
Chase has some amazing credit cards with the highest benefits. Chase Sapphire, Sapphire Reserve, Sapphire Preferred, Chase Freedom, Freedom Unlimited. Example : Chase Sapphire Preferred, there are something you need to know about Chase Sapphire Preferred: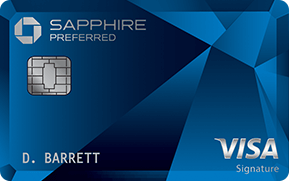 Benefits:
(Updated 6/2021)
100k offer: earn 100,000 Ultimate Rewards (UR) points after spending $4,000 in the first 3 months. This is the best ever offer on this card.
We estimate that Ultimate Rewards (UR) points are worth about 1.6 cents/point, see below for a brief introduction. So the 100k highest sign-up bonus is worth about $1,600!
If you have this card, you can transfer your UR points to partner airlines miles and hotel points.
"Pay Yourself Back": you can redeem UR points for statement credits against existing purchases in select, rotating categories, at a fixed rate 1.25 cents/point. You can also use your UR points at a fixed rate 1.25 cents/point on the Chase UR travel portal. However, with CSR, the redemption rate is 1.5 cents/point, therefore it is more recommended to use CSR to redeem UR points in this way.
Earn 2x UR points on travel and dining. Earn 1x UR point per dollar spent on all other purchases. Chase is known to be quite flexible with their definition of travel and includes merchants such as Uber and some public transportation.
Primary car rental insurance.
[Limited Time] Earn 5x UR points on Lyft, until 2022.03.31. Here is the official link for this promotion.
[Limited Time] Free DashPass (Doordash membership) for 12 months. Activation required before 2021.12.31. Here is the official link for this promotion.
No foreign transaction fee.
Refer a friend: You can earn 15,000 bonus UR points for every approved account you refer, up to a maximum of 75,000 UR points per calendar year.
Disadvantages
Annual fee $95, NOT waived for the first year.
Every time you apply for a credit card, they have a sign on bonus like Chase has this above, you have to spend $4000 USD within first three months and you get that 60 points, which is like $400 to $500 USD in value. There's also other benefits that you can see. Like Ultimate Rewards (UR) points which are redeemable as cash. The worth is 1.6 cents/point . There're links where you can see the promotion that this card offers.
Conclusion
I use Chase as an example because it's one of my favorite credit card companies. And make sure that if you have a credit card, if you have a tool in your shed, you should know how to use it. Right?. Look at your credit card account, understand what credit cards you have, and know how to use those credit cards. There could be an offer that you're missing or if you're about to apply for a credit card, at least read up. So that's the guide for us, Thank you for reading.
Check out other articles in our site to know more about Credit, Credit Score Build,...etc